Every Valentines I send this out to friends and family. It's what every day is all about, not just today. But I take this opportunity to share with you what true love really is. For God so loved you that He gave His only Son for You, that if you believe in him you should not perish, but have everlasting life.
Friends, we are loved by an almighty God. He gives life to us, He sustains us, He has redeemed us, He gives us all we need for today. He first loved us, His perfect love casts out all fear. God is love, in Him there is no darkness at all. We love because He first loved us. He gives joy, and peace that surpasses all understanding, He is in us and He is for us. He is our rear guard and our for guard. We are the apple of His eye. He is our light unto our path, He is lovely, He is truth, He is the "I Am", the alpha and the Omega the beginning and the end. He is everlasting, He conquered the grave for us. He is the way, the Truth and the Life. He is my banner of love, He is my God, He is your God. His love for us is so deep, it's overwhelming. He is my rock and my salvation. He loves you from the inside out. His mercies and grace are new every morning and it's sufficient for today. His love it never fails, it never gives up. If he is for us who can be against. If God can raise the dead to life, imagine what He can do in your life. If He cares so much for the sparrows how much more does He care for you.
Heavenly Father, I pray for every single person that stops here today. Lord I ask that you would reveal yourself to them in a mighty way today. Father, I pray if they have any doubt would you remove that. I pray that your love would overflow out of us today. I pray Father that when people see us they see you, that when they are around us they feel your presence that when we talk they hear you. Lord I pray that you would work in our lives. change our hearts to line up with Yours. Father I lift up this day to You and ask that satan not steal our joy. But that your love would abound even more to overflowing to over the top! In your Son Jesus Christ name I pray AMEN!
Have a blessed day filled with God's love.
In His Love,
Adrienne
I am linked up today @;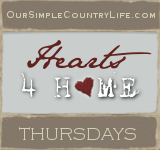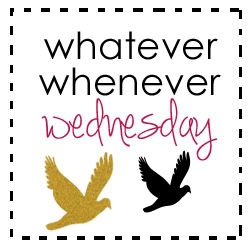 Pin It
Saved By Grace Blog