So I know it's not Tuesday, when I usually give you a tip, but I didn't have any on Tuesday. But I found one, and it's a good one and one I will be using. It's a frugal tip too, I love those.
So get out your baking soda for this next tip.
So here is a little tip I learned for quick and easy cleaning with baking soda…I found this at
Kingdom First Mom
, a great site for couponing info.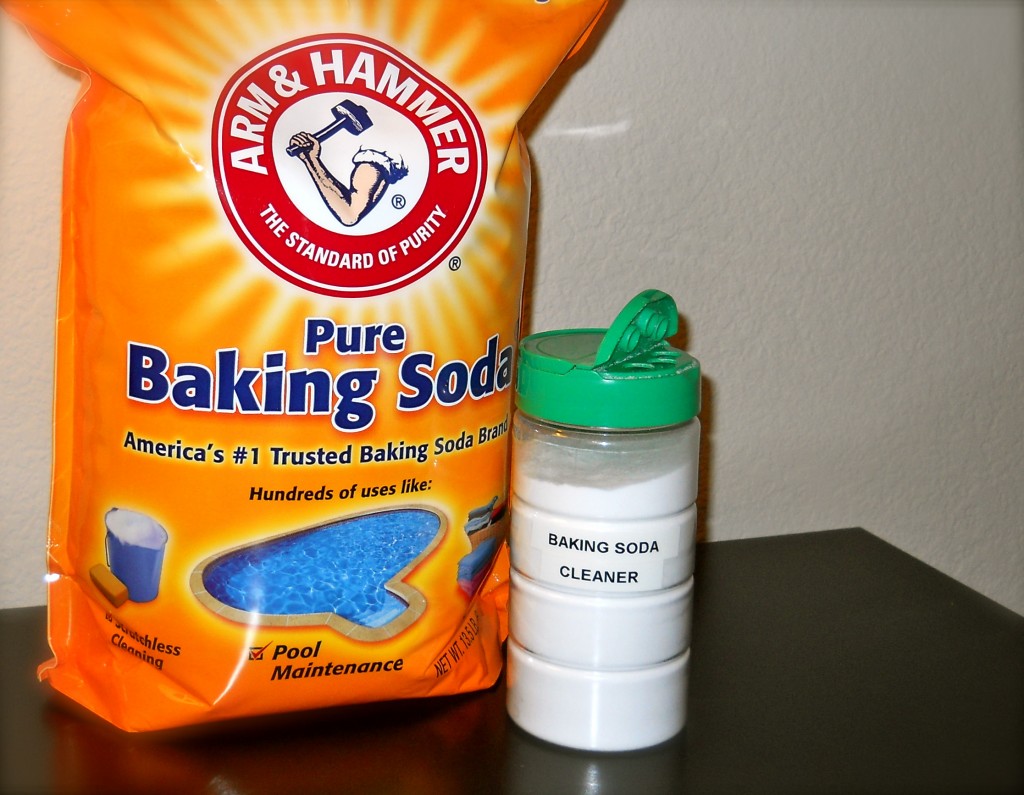 Step 1: Clean out a used container of grated store-bought parmesan.
Step 2: Fill with baking soda.
Step 3: LABEL as baking soda (it's harmless if eaten, but just in case )
Step 4: Sprinkle on sinks, tubs and other areas just like you would Ajax or Comet.
Step 5: Add water (or even vinegar), scrub, then rinse.
There you have it. Safe, non-toxic cleaning power in a recycled container. And frugal to boot! You could add a bit of Borax to boost the cleaning power if you find that necessary.
You will be amazed by how well this works if you have never tried baking soda as a household cleaner!
I always use vinegar when I clean my house, you can use to wipe down counters, clean your mirrors with it. And use it for salad dressings. These products are cheap, non-toxic and safe.
God Bless you,
Adrienne
Saved By Grace Blog